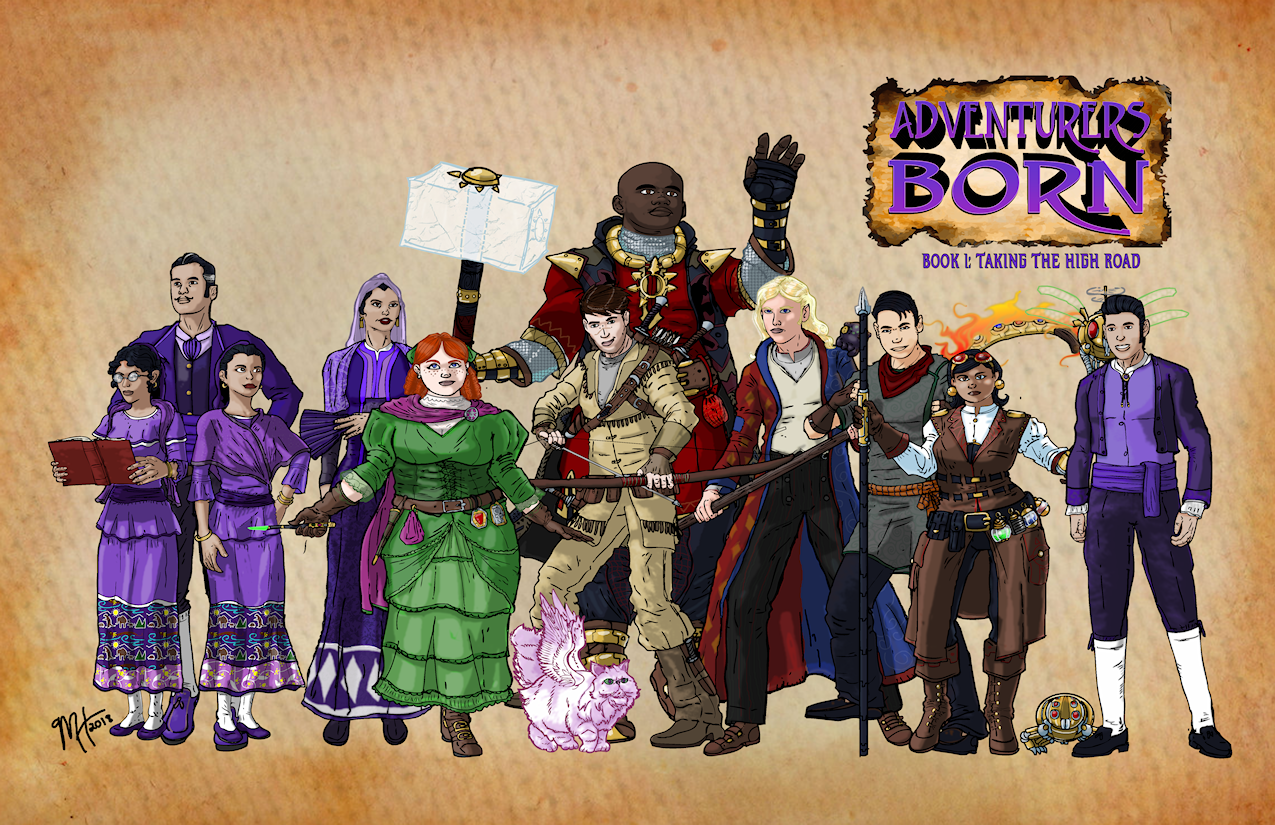 Adventurers Born: Taking the High Road
When Xarona the witch, Callum the crusader, Seamus the magician, and Jase the hunter, a group of neophyte adventurers, is hired to escort a family through the wild lands between the southern kingdom Vallus and the Sapphire mountains of Colos, what they thought would be a routine and simple assignment turns out to be anything thing but.
Far away from home and with a wealthy family of merchants in tow, the group must face, monsters, court intrigue, romance, and more as they travel along the "high road", the road that connects the diverse and many kingdoms of the Free nations of Aerix.
Adventurer's born is the first novel by award-winning comic book writer, game designer, and screenwriter Malcolm Harris.
Join us on facebook at theworldofAerix
Purchase
In order to download this book you must purchase it at or above the minimum price of $5.99 USD. You will get access to the following files: